Our Customers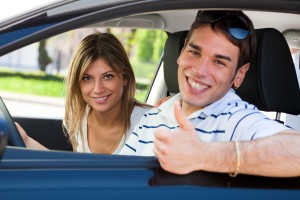 We're happy to help anyone who needs to ship any kind of vehicle, but here are some specific types of customers who have benefited from our services.
Residential Movers
Found your dream home? Moving cross-country for a new job or transfer? Let us help with moving your car. No need to drive the family across the country on a long, stressful trip after you just got done packing boxes! We ship from door to door, so we can pick up your car at your old home and drop it off at your new one. Have more than one vehicle to move? You may qualify for a discount!
College Students
Sending your child away to college for the first time? Parents of new college students have relied on us many times to help take the stress out of the trip to the college campus. Save the car's mileage and spare yourself the worry of thinking about your college-bound child spending hours on a long and dangerous road trip. We can bring the car right to the college campus so that the car can save its wear and tear for everyday use.
Snowbirds
If you like to live up north during the summer and live down south during the winter, we've got the solution for you! Snowbirds often rely on us for their seasonal migration between vacation homes year after year. If you hate long road trips and would rather just fly to your destination— but need to have a car every day—we can help you do so without paying for a rental car.
Businesses
Need to relocate your corporate fleet? Contact us to find out more about our corporate discounts and to set up an account with us. We offer favorable terms for businesses and we'd love to have a conversation about how we can help you today.
Military Personnel
If you've recently received a transfer order, or if you've finished your tour of duty and need to have your car brought back home, we can take care of it! We have helped numerous servicemen and servicewomen in the Armed Forces.
Classic Car Owners
Buying a classic car out of state, or bringing your vintage auto on the road for show? Classic car owners find our solution ideal for their needs, since these older cars cannot be driven long distances. Our enclosed auto shipping option is ideal for classic cars, since flying debris and wind damage is especially problematic for car owners who have spent thousands of dollars restoring the exterior and paint job.
Testimonials
My dune buggy was shipped across the country without issue and delivered without any complaints!
Nathan C.
Riley Auto Transport customer
Track Your Order