Moving a Car to College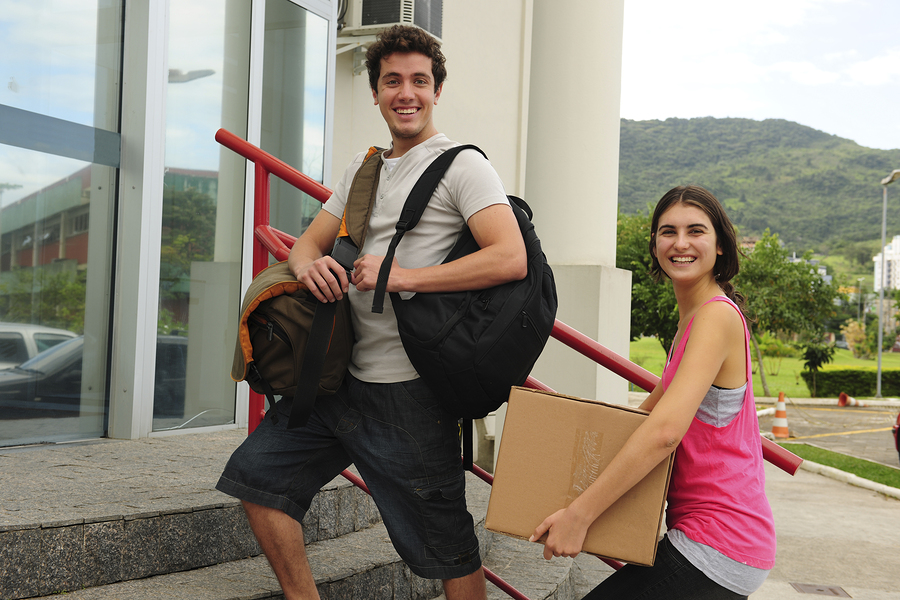 High school's over, and it's on to the big time. If your kids are going away to college, you must be wondering how you're going to get a car to them. You have a number of options. You could drive there in two cars, and drive your own car back home. But think of how much extra mileage and wear you'll put on both cars. Do you really have time for that, anyway? Your son or daughter will be going to school in a car that has extra wear from the trip, and they may shortly be calling you to ask for money to take it to the mechanic.
What's the best way to ship a car to college? By calling Riley Auto Transport, where we've got you covered! Remember, if you want faster, cheaper, and better, then go with the faster, cheaper, better car shipping company. We know that having kids in college can be stressful and demanding on the wallet, so we've taken great pains to lighten the load. We own and operate our own fleet, and so we don't just rely on brokers to get your kid's car shipped. This means we are in a better position to offer you a great deal, while at the same time we are able to track the car from beginning to end.
With tuition payments, student loans, grant applications, athletic scholarships, class schedules, and the stress of selecting a major that will increase the chances of employment after college, we know you don't need one more thing to manage. That's why we're here. Shipping a car across the country for your college daughter or son never got easier. Just turn the keys over to us and let us deal with the stressful part. Just know that when your college-aged child arrives at school, his or her car will be waiting. Easy, huh? We know—that's how we designed it.
Automobile Shipping Costs for College Shipping
The cost of shipping a car, when a college student is involved, is not significantly different from shipping any other car. Pricing is based on the type, size, and weight of car. Also, depending on when you are shipping the car and cost fluctuation due to seasonal demand can influence the price. College student cars generally cost the same as cars for adults, all other factors held constant. However, we cannot guarantee the same price if an adult previously shipped the same model of car. Numerous factors and fluctuations might have caused the price to go up, and much of this is beyond our control.
College is a fun and memorable time. We understand the importance of getting an education, and that's why we want to be your #1 resource for college car shipping. If you have multiple children in college, we want to earn all of the car shipping business for your whole family! Your children only get to go to college once, so why not ship their car using the finest and best resources out there?
Testimonials
My dune buggy was shipped across the country without issue and delivered without any complaints!
Nathan C.
Riley Auto Transport customer
Track Your Order